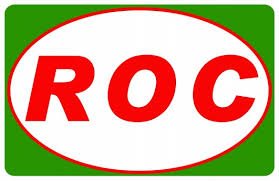 Our company, born in 1996, is engaged in the construction of professional agricultural machines for forage dehydration plants, for biomass and biogas plants, as well as large agricultural enterprises specializing in the production of hay, silage and straw. Family business, well motivated with passion and ingenuity, in recent years has grown considerably thanks to its reliability and quality, becoming a company known throughout the world.

ROC consists of two seats with a total area of ??10,000 m2, which include the offices, the store, the production sector, the research and development department. The high level of automation is guaranteed by modern digital control robotic machines that make the construction professional, accurate and complete in every detail. The planning and realization of our products are carried out entirely inside the company, in order to take care of the production in all its details, essential principle for a professional clientele which demands high reliability.

Our products are built with the best materials currently on the market, such as chrome steel, stainless steel, hardox and special forgiving alloys. Roc is a reliable and accurate partner, who has benefited from the experience achieved over time, becoming today a solid and proud industrial reality. Thanks to these features ROC is successful to become its most used products in European dehydration plants.